Capture Management¶
The Captures table provides a complete list of all image captures from your orders. Create and save filters you are interested in. For example, if you filter by orderID and evaluation=SUCCESS, only you can view fulfilled captures in your orders.
After locating a capture, click a row from the Captures table to access the detailed view.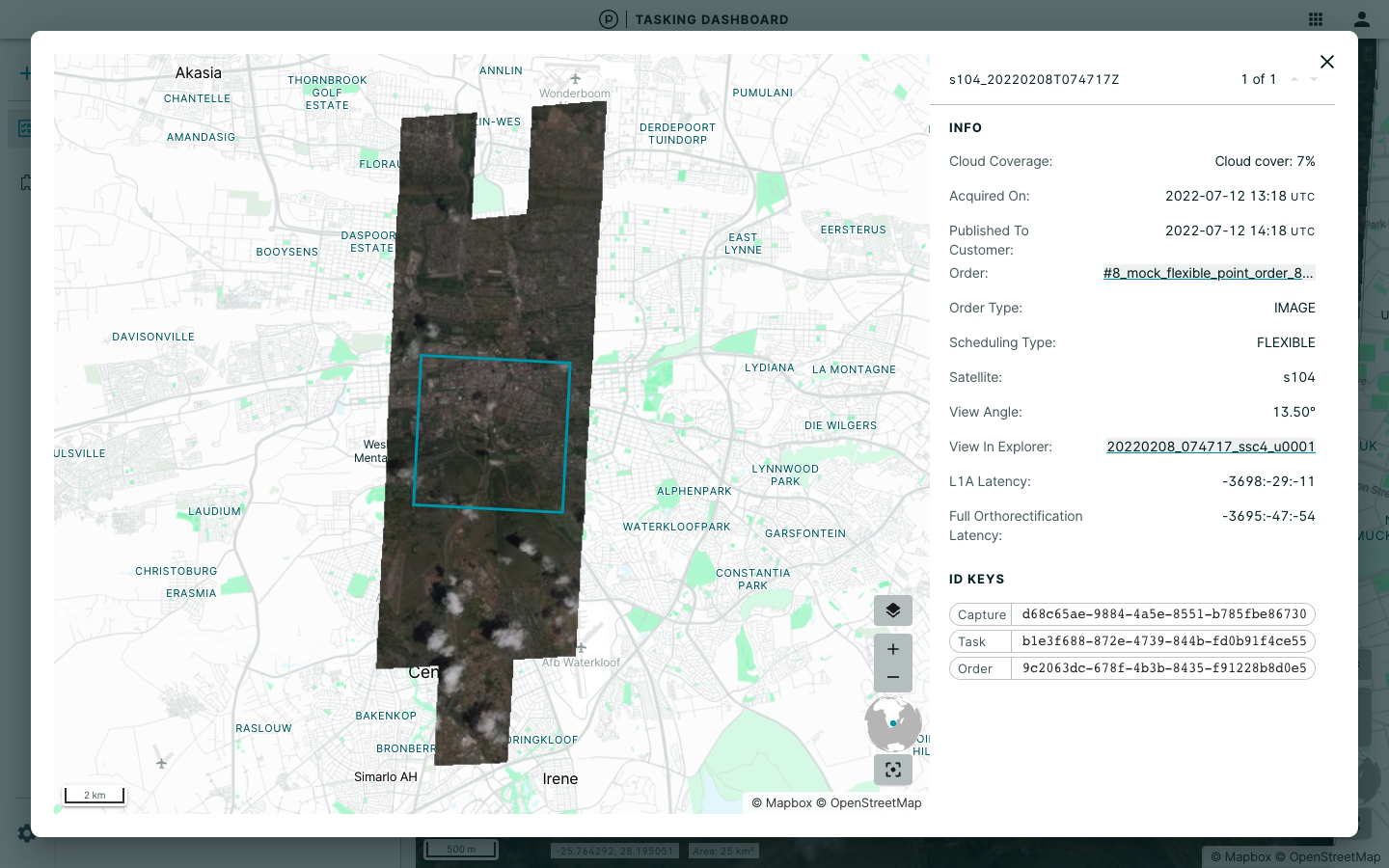 View Options¶
The detailed view allows you to choose from the following options:
Click View in Explorer to order your high-resolution assets.
Click Order Name to go to the Order Detail view.
Request another view if you would like another capture.
Requesting an Additional Review¶
If you disagree with the quality evaluation for an order, the Tasking Dashboard allows you to request an additional review of the capture within two weeks from the capture publication date.
The Assessment feature replaces the current manual process and you no longer have to contact your Planet representative.
Please provide as much information as possible in your request to expedite the process.
The process of the capture review is visible in the dashboard in the capture detail view and in the order history.
The Planet team reviews your request and might re-task or re-process the image if our quality commitments are not met. Email notifications will be sent to the order creator once a decision is made. Your Planet representative may also reach out for more information about this issue.
---
Rate this guide: