New ✨¶
It is now easier to preview and order imagery. When you search for imagery, you will see three new buttons. Click X items button to check out each satellite image from that date and make the best choice. Click the eye button to preview the imagery from that date on the map. Click the cart button to add the imagery to your order. You can select and de-select imagery from multiple dates. You can also lock the footprint of an image onto the map to get a better sense of coverage.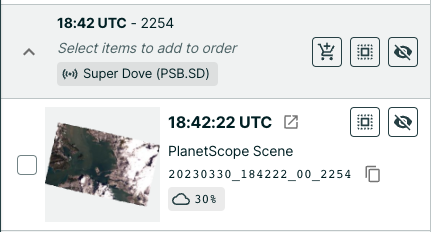 When you place an order, there is a new option to composite images, which stitches them together. You will receive fewer files and consume less quota. Composite all will give you one file and composite by strip will provide the most consistency (spatial, spectral, environmental, etc). Take a look at the impact of each option on the map to get a sense of what you will receive.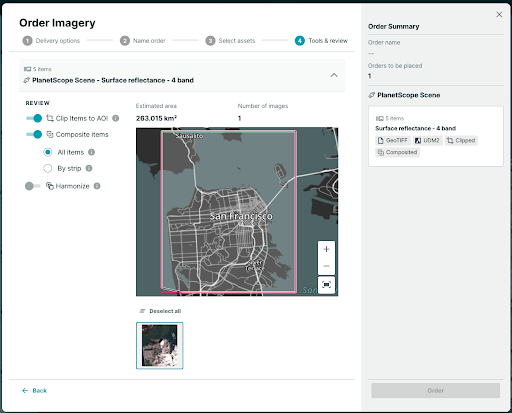 You can now more easily use your Hosted Data in other tools and platforms. Download the Cloud Optimized GeoTIFF (COG) and pull it into other web applications at no extra cost.
Improvements 🙌🏻¶
You can now select MGRS as a format in Settings, under the Coordinate System section. You can also easily copy MGRS coordinates out of Explorer to paste into other systems. The coordinates can be found in the bottom banner of the app. Please note: precision varies by the zoom level and resolution.